TECHNOLOGICAL WATER HEATING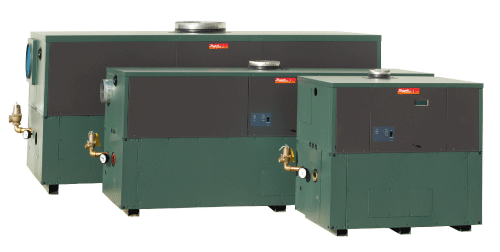 Raypak Hi Delta series
Direct water heating with commercial/technological Raypak water heater
Domestic hot water supply of restaurants, hotels, hairdressing salons, beauty salons, schools and other kind of collective institutions and the production of industrial hot water is economical and expedient by gas.
NEWS
Increased Flange Connections
Custom made tanks of bigger volumes and specified connecting flanges are available upon request.

Proper volumebuffer tanks are extremely important when designing, installing or upgrading cooling chillers.

Large storage volume is appropriate forretro fitting installation of high performance liquid chillers. Bigger tanks might not fit into the existing machinery room because of restricted door opening sizes. The solution for this problem is using several smaller tanks with bigger connections.The increased flanges offer lower flow resistance.